PRESS RELEASE 
29th September 2014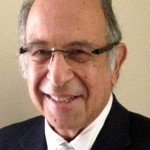 Steven M. Diamond, DO, MBA is elected to the ISMC Board of Directors
and will also serve as the COO of the Consortium
It is a pleasure to announce the nomination and election of Dr. Steven Diamond to the International Space Medicine Consortium Board of Directors and to the appointment as President and Chief Operating Officer. Dr. Diamond's multifaceted knowledge across multiple fields of medicine including pathology, physiology, pathophysiology, hematopathology, and telemedicine combined with his business development and leadership expertise brings important depth to the ISMC board and corporate operations as it pursues its mission.
Dr. Diamond is a practicing physician, medical examiner and medical entrepreneur. He is currently Director of Laboratories at Hunterdon Medical Center in Flemington, NJ. In addition, he is Medical Director, LabCorp National Clinical Trials Laboratory; Medical Director, Tandem Laboratories, a clinical research organization; Associate Director, Miller-Keystone Memorial Blood Bank and Hunterdon County (NJ) Medical Examiner. Dr. Diamond received his Doctor of Osteopathic Medicine (DO) from Mid-Western University, Chicago, IL and did his residencies pathology at the University of Wisconsin, Philadelphia Naval Hospital and Thomas Jefferson University. He is board certified in Anatomic and Clinical Pathology and is also board certified in Hematopathology. Dr. Diamond is a forensic pathologist and is boarded by the American Board of Medicolegal Death Investigators.
Dr. Diamond received his MBA from the Wharton School of Business at the University of Pennsylvania. His business experience includes:
• Developer and general partner of a physician-owned MRI center involving limited partners who were neurologists, neurosurgeons and orthopedic surgeons at Muhlenberg Hospital, Bethlehem, PA;
• CEO, Medinfocare – a medical software company that provided medical triage information. The company was a Ben Franklin Technology Grant awardee;
• CEO, MyTravelMate – a portable synoptic medical chart with travel emergency call capability. Dr. Diamond holds the patent for this technology;
• Lead developer, Telepathology with a national pathology laboratory to export pathology slides to a foreign venue; and
• Co-founder and Board Member, EP Therapeutics, a biotechnology company focusing on cancer treatment.
Dr. Diamond is a past member of the Management Resource Committee of the College of American Pathologists where he developed the Virtual Business College for pathologists. He also taught graduate courses in the Business of Medicine at Lehigh University's College of Business. He is a member of the College of American Pathologists, American board of Medicolegal Death Investigators and the Medical Society of Pennsylvania.
The ISMC Board of Directors will now include Dr. Steven Diamond, ISMC COO, Dr Thais Russomano, ISMC Chief Medical Officer, Mr Jim McCarthy and I. The ISMC Board of Directors and Executive Team are very excited to have Steve support our founding vision: to advance the state-of-the-art in the innovative field of space medicine and to collaborate with leading space communities and organizations in the exciting area of human space exploration.
Please join us in congratulating and welcoming Steve to ISMC.
Sincerely,
Barry Ressler
Chairman, Board of Directors
International Space Medicine Consortium, ISMC
Contact:  info@spacemedicineconsortium.com
For more information about ISMC, please visit: Website: www.spacemedicineconsortium.com